Buxom Lip Cream Review and Swatch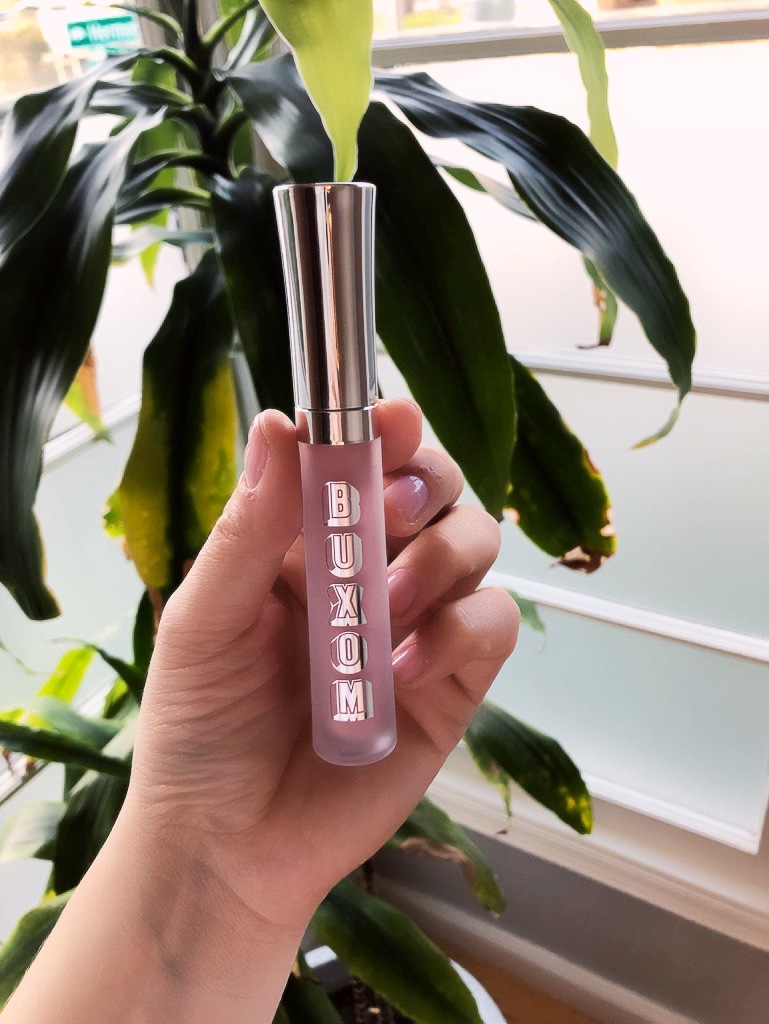 Buxom Full On Plumping Lip Cream in Pink Champagne
GUYS!
I think I just found my new holy grail (okay, well holy grail #5)
I've used the Buxom glosses for years but just recently started exploring their Lip Creams. During my last Sephora visit I stumbled across the shade Pink Champagne and had to have it.
What it is: A creamy, plumping gloss in a pale pink shade.
Packaging 3.5/5 The tube is bigger than most other glosses yet contains slightly less product. Not a big deal as their packaging is still super cute! Just wish it wasn't as big.
Price 4/5 Nothing at Sephora is cheap BUT compared to other high end glosses it is competitively priced at $21.
Wear 4.5/5 This will stay on for a few hours before fading (of course can't make it through lunch like a lip stain or liquid lipstick!) but overall it has impressive staying power for a gloss. The plumpers and hyluaronic acid help keep my lips moisturized and comfortable throughout the day.
Pigment 5/5 This shade is super light, but gives a good color payoff.
Texture 4/5 Tough for any gloss not to be a little sticky (YSL Glossy Stains still reign supreme for this) but I like that it wasn't as tacky or sticky as others.
Overall 4.5/5 HIGHLY recommend. Honestly the only con imo is the slightly larger tube, other than that this stuff is GOLD.